As I mentioned a few posts ago, there was a period of time where I took several of my hobbies, including reading, and placed restraints on them. I added goals and restrictions to reading that made it not so fun for me, so in 2022, I didn't read as much as I did in 2021 because I didn't force myself to read when I didn't want to.
I did not set a book goal for 2022, but I ended up reading 30 books. And because I am committed to only reading (or doing anything) only when I want to, I DNF (Did Not Finish) 24 books. I ain't got the time nor the patience to read books that I am not interested in. ✌️
I'm going to detail my favorite books that I read in 2022, notable books that ended up on my DNF list and some bookish things I am looking forward to in 2023. To follow my reading journey, check me out on Goodreads.
---
Top Reads of 2022: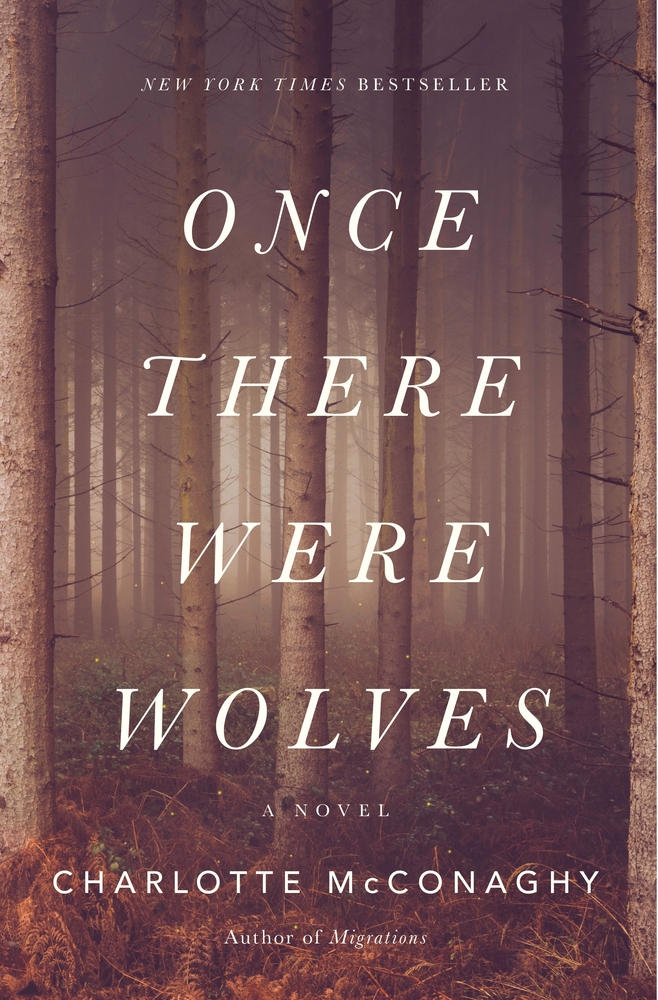 Once There Were Wolves by Charlotte McConaghy: I became interested in this book because in skimming the back cover description, I learned that this book is indeed about wolves. Sold. And not only did I learn a shit ton about wolves, but I got to read an excellent, unique story. McConaghy tells the story of Inti, who moves to Scotland to help with the reintroduction of fourteen wolves into the wild and is there only a short period of time before someone gets murdered and the wolves are blamed for it. Inti must protect her beloved creatures and solve the mystery with no support from the local town. The subject was complex and intriguing, the characters were compelling and you won't see the killer coming.
I'm Glad My Mom Died by Jennette McCurdy: Although I am not a fan of iCarly, I could not resist reading one of the most anticipated books of 2022. I was also, admittedly, pulled into this book because of the title. Come on. You can't tell me you are not curious. McCurdy is honest, funny, vulnerable and relatable. She is a better writer than most of the hyped-up writers of our time and wrote something that truly made me a fan of hers. Read at your own risk. Here are your trigger warnings: parental abuse, mental abuse, eating disorders and abusive relationships.
A Billion Years: My Escape From a Life in the Highest Ranks of Scientology by Mike Rinder: If you know me, you know that I like learning about cults. Read into that if you'd like, but it is what it is. One of my favorite cults to research is Scientology, so I am no stranger to whistleblower and friend to Leah Remini, Mike Rinder. When he released his book in October, I actually bought it within days of it hitting the shelves, which is odd for me because I am a ho for the library and the thrift store bookshelves. I'll be honest, I already knew a lot of what was in this book because I listen to Rinder and Remini's podcast and watched their show, but I was still intrigued to read about the things that did not make it onto any other platform and to hear about the parts of his life that were not based around Scientology. Rinder writes like he talks and that's a good thing, in my opinion. This is easy to read, but hard to consume and the stories only solidify that Mike Rinder is a bad ass. Here is another trigger warning: mental and physical abuse.
Honorable Mentions: The Perfect Marriage by Jeneva Rose and We Are the Brennans by Tracey Lange.
---
Most Disappointing Reads of 2022:
The Witch Elm by Tana French: I read another of French's books in 2021 called The Searcher and I loved it, so I was more than ready to dive into another one of her books. This, however, was a major disappointment. The Witch Elm tells the story of Toby, who returns to his family home with his partner and his extended family and ends up responsible for the care of his aging uncle. An old murder is brought up and there are a bunch of suspects, including Toby, who is not very likable and seems like a drag to be around. This book is 528 pages long and in audiobook format it is 22 hours long. I got 10 hours into the audiobook and I was so dead bored that I quit listening to it. I am sure it sped up eventually, but I was not going to wait for that to happen.
The Exiles by Christina Baker Kline: Because of my curiosity in the history of Australia, I chose to read this book about Evageline, who is exiled to an Australian prison because she got pregnant as an unmarried woman. I think I quit reading this one mostly because I did not have the patience to wait until the back story was done being told, but I also just don't like historical fiction that much. There were also two characters sharing their points of view and their lack of connection was confusing.
My Year of Rest and Relaxation by Ottessa Moshfegh: This book follows a young woman who has decided to sleep as much as she possibly can for a year with the help of a cocktail of medications that she gets from a shady therapist. I quite frankly found the narrator insufferable. She acknowledged her privilege as a child with an inheritance, but from what I read, she was unlikeable and unrelatable.
---
Bookish Stuff I'm Looking Forward To In 2023: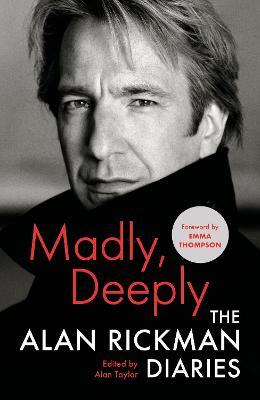 Ex-Wizards: I am beyond ready to weep over Madly, Deeply: The Diaries of Alan Rickman and to have a heart to heart with Draco Malfoy while reading Beyond the Wand: The Magic and Mayhem of Growing Up a Wizard by Tom Felton. (JK Rowling, hope you have the day you deserve.)
Cult Shit: I want to learn more about Orthodox Judaism by reading The Book of Separation by Tova Mirvis and, it feels weird to say this, but I am itching to learn more about the troubled teen industry, which was made famous by Drew Barrymore and Paris Hilton. We are given a firsthand look at that world in Stolen: A Memoir by Elizabeth Gilpin.
Authors of Diverse Backgrounds: I kept track in 2022 of how many authors I was reading that were BIPOC, women, disabled folks and LGBTQ+ identifying folks, which really put into perspective for me how white and male the book world is. So, I am going to continue to go out of my way to choose authors from diverse backgrounds and stories featuring diverse characters.
---
As always, your book recommendations are welcome and I am actually super curious to know if you all have read any of the books I have discussed today and if you agree or disagree with my comments.
P.S. Thanks for letting me ease my way back into blogging with a book chat. I'll be back with fashion soon.