During the summer of 2016, my now-husband, Logan, myself and our dog, Honey Bee, drove across the country together. I had just finished graduate school at James Madison University, so we celebrated by picking two locations on a map of the United States and going for it! The two spots were New Orleans, Louisiana and Zion National Park in Utah. We ending up being gone for 24 days and passed through 16 states!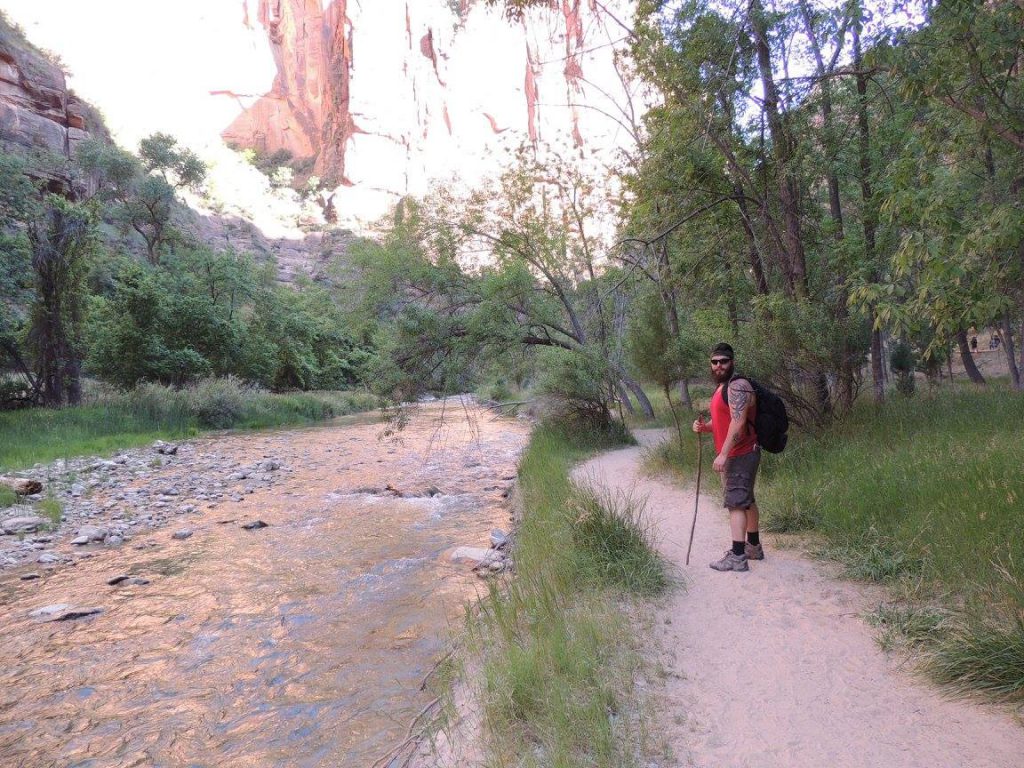 We are the kind of people who like to be spontaneous and have little to no plan for where we will end up on our trip. (Sorry to those folks out there who plan every moment of their trips and find my lack of planning grotesque. I am who I am.) I do, however, have some advice on how to make your trip as easy and fun as possible.
I thought this was an appropriate time to share these tips with you all because driving to neighboring states or within your country is probably the safest form of travel at the moment. Happy travels, my friends!
---
Utilize AirBNB and VRBO to stay in unique homes while you are traveling. Not only does this allow you to stay in cool places that feel more homey, but you get to experience what it's like to live as a local in that place and meet and get to know said locals. There is absolutely no reason to stay in a boring hotel when you can stay in an AirBNB or VRBO at less or the same cost. (If you are weary about staying in a place with the hosts, seek out entire spaces and "your own entrance" locations.
Make sure your AirBNB, VRBO, hotel or camp ground has a washer and dryer that you can use. Not every place you stay has to have washer and dryer, but factor some washer and dryer stops into your trip. This is essential because if you can't wash your clothes over a long trip you have to bring more stuff with you, which will crowd your car and leave less room for souvenirs.
If you are bringing a dog with you, like we were, search on bringfido.com to find dog-friendly hotels. You can also filter for dog-friendly AirBNBs and VRBOs.
Buy a physical map for your trip. It helps for practical reasons, like if your phone dies and you are lost, but it also allows you to look away from your phone, save some of that phone battery and have a tangible thing to show and track your journey on.
Look ahead at the roads you will be driving on and take note of any long stretches of no gas stations. We were in Oklahoma and were made aware of a large stretch of land where there were no gas stations or other places to stop. We filled up the gas tank and grabbed extra water before we hit the road. Make sure you are aware of these areas in every state you are in.
Be aware of state road and traffic laws, as well as other statewide policies that may be different from your state. This isn't always relevant, but you should do some research as you preparing to enter a new state just in case. At the moment, that state's COVID-19 regulations and restrictions should be at the top of your research list when entering a new state.
Be aware of anything that could go wrong with your car or anything that will need checking after extensive hours on the road. Schedule an appointment with a mechanic halfway through your trip and make sure to bring extra supplies if you can.
Bring your own pillows, blankets and an extra fan. If you are used to certain things at home, bring those with you so that you can have a better chance at sleeping well in a new place. Your comfort and rest is vital to your success on a long trip away from home.
Always have water and then some more water on the side. I recommend bringing reusable water bottles that you can fill up whenever you stop and a case of water bottles, just in case you get into a sticky situation where you need water ASAP.
Go grocery shopping for essentials, liquids, basic meals and all the snacks before you leave for your trip and throughout your trip. You will save so much money buying food and drinks from grocery stores instead of eating out constantly or picking up things from gas stations here and there. We also enjoyed going into new grocery stores across the country and picking up different brands of foods or trying new things we found at grocery stores.
Have an extensive playlist of things to listen to on your trip. I'm talking all the music you can imagine as well as audiobooks and podcasts that will last you literal hours on the road. This would be a good time for you to look into your local library's audiobook situation. My library offers use of Libby, which has thousands of audiobooks for you to checkout and listen to.
Invest in and bring a solar charger and several portable chargers. You will likely be using many electronics along the way and you always want to be able to call someone if you break down or get lost, so you need to be able to keep things charged up. A solar charger is a fantastic option because the charger charges in the sun. Stick it on your dashboard and call it a day.
Ask the locals where to go and where to eat! This is so important if you want to do things that are not for tourists. You can totally do tourist things as well, but Logan and I like to experience a place like the locals do. They will tell you about the holes in the wall that you may have missed otherwise.
Make pit stops at thrift stores and antique stores. This is my favorite way to get unique souvenirs that no one else will have when they visited that place. (I list any thrift stores that I have liked locally to me and on my travels here.)
Make sure the person you are driving with is someone you really get along with. You are about to be in a tight space with someone for an extensive period of time, you want to really enjoy that person's presence.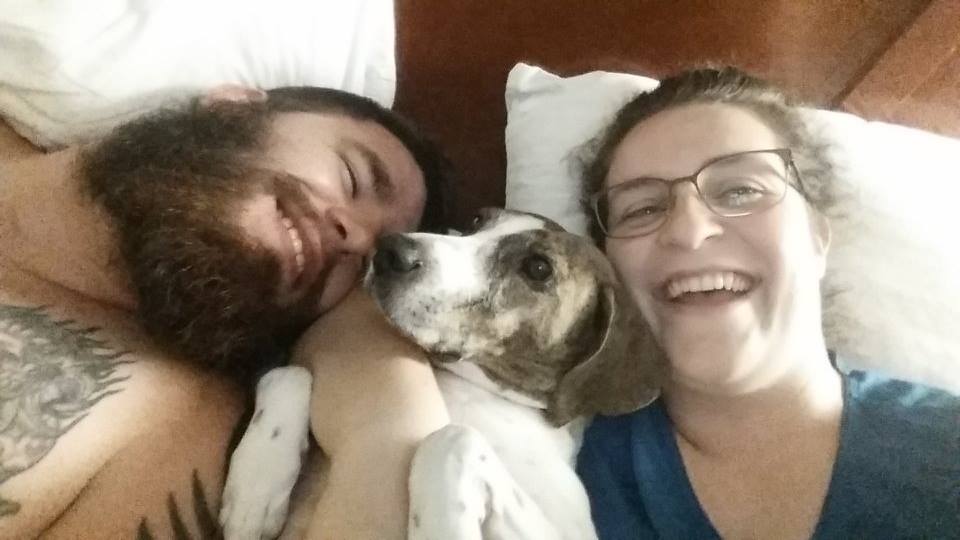 ---
I hope these tips prove helpful to you in your future travel or, at the very least, were interesting to read. Let me know if I missed anything glaring or if you want to know more about our trip across the country!