We've all heard of or even tried style subscription services in the past few years because, let's face it, we humans like someone else shopping for us, we like trying new brands and we like new clothes. Some style subscription services have had their moment in the spotlight and are staying there, like Stitch Fix, while others have had their moment and then shortly faded into the background.
One style subscription service that has stuck out in my mind and made residence there is Nordstrom Trunk Club.
I'm not sure if it is because they are size inclusive or because I don't have a Nordstrom near by, but I've always been very interested in trying Trunk Club. Natalie, of @nataliemeansnice, also has been very convincing on this front.
So, in my boredom on New Year's Eve, I requested my first Trunk and I am here to tell you about it.
---
As is evident in the name, Nordstrom Trunk Club is a style subscription service that is a part of Nordstrom, meaning all of the items you get in a Trunk are from Nordstrom and are available for purchase through their normal stores and website.
In a Trunk, you get 10 pieces that are either clothing items or shoes. You can also request accessories, undergarments and gifts in your box.
When you request a Trunk, you are asked to take a little style quiz so that your stylist can get to know you and your style and so that you can tell them what you are interested in getting in your box. I described my style as bohemian, hipster, classic and tom boy. I also told my stylist that I worked a 9 to 5 job remotely and in an office that requires professional, but comfortable attire.
I specifically told my stylist that I wanted the following items that are currently sitting happily on my wish list: overalls, joggers, green cropped jacket, black slip-on shoes, white sweater and mom jeans.
I added in my measurements and sizes and requested work wear, basics and casual wear. I also included the below image as an outfit I love and would want.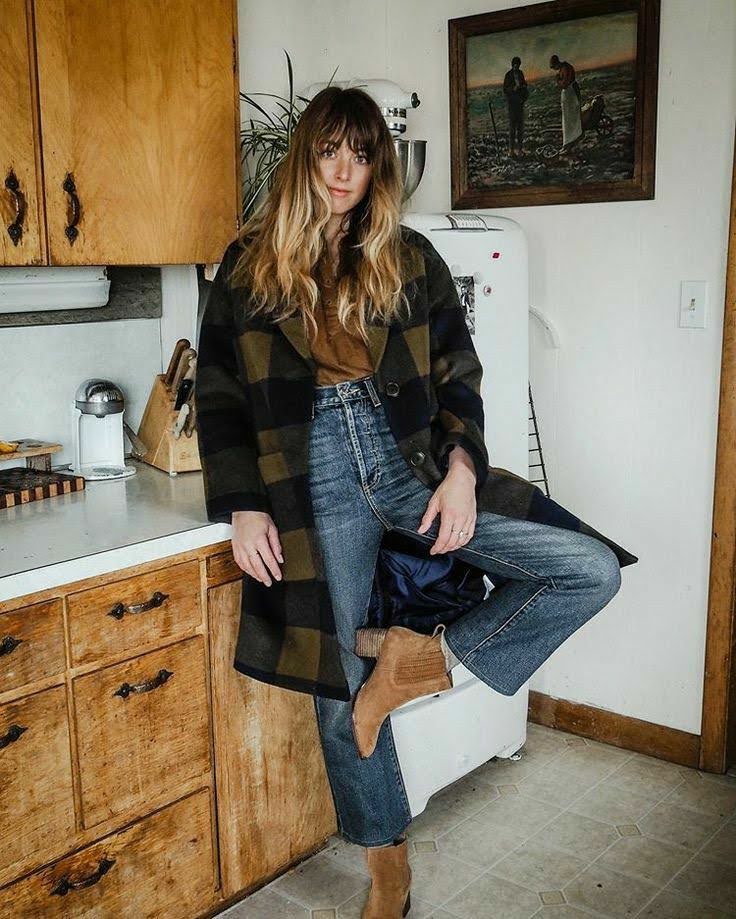 A Trunk costs $25, but the items are individually priced. If you decide to keep any of the items, your styling fee gets applied to your total cost. Nordstrom sales also get applied to your order. You'll see later that two of my items were on sale.
I ordered on December 31 and then was asked to review my Trunk on the following day. When you review your Trunk, you get to see all of the items that your stylist chose for you! You can accept, deny or change the size of any of the items one time. Then, once you have approved your Trunk, your box gets shipped to you. I received my Trunk on January 6.
You can do all of this on the app! Your stylist also includes outfit options with the items in your box, which is very helpful.
Any items that you do not wish to keep have to be returned within five days of receiving your Trunk. A prepaid shipping label is included in your box, along with a note from your stylist and a list of the prices of your items.
At the end of the process, you are asked very specific questions about why you did or did not the like the items in your box so that your stylist can better style you in the future.
If you want to try out Trunk Club for yourself you can use this link to get a $50 credit for me and for you.
---
Item #1: City Chic Jean Wild Straight Leg Crop Overalls – Black, $89, Size MW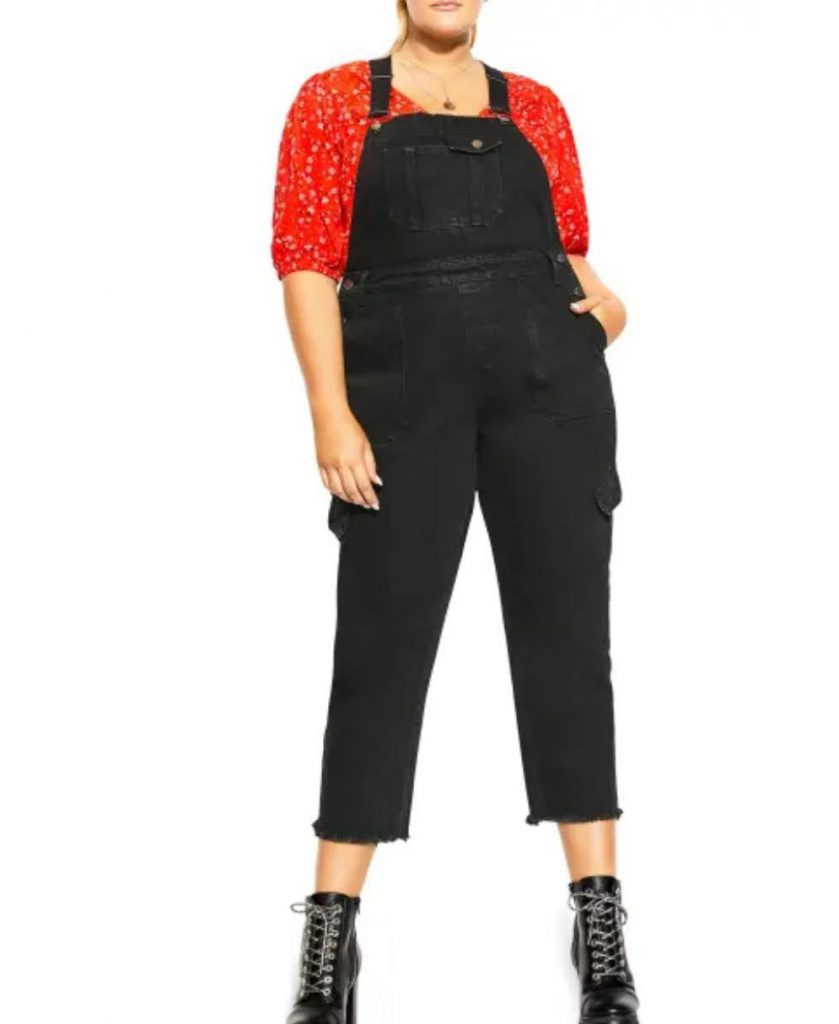 Y'all, I want overalls so bad. And unfortunately, these were not the ones for me.
I liked the style of these and the raw hem was right up my street, but these did not fit me. I will attribute that to City Chic being a brand from Australia with a unique size chart. I would, however, try this brand again because the style of these overalls was really cute and they seem to be of high quality.
The search continues.
Item #2: BLANK NYC Faux Suede Drapey Jacket – Sage, $88, Size 2X
I said in my style quiz that I wanted a green cropped jacket, so I really appreciated my stylist, Shanita, including this jacket for me along with the other items that she included that I asked for.
I had a different sort of green jacket in mind, but this was a lovely jacket to try on. The fabric was luscious and beautiful and the color was beautiful. The jacket also fit me amazingly. My issue lies with the length of this jacket. I would have liked it shorter or longer.
I also was not the biggest fan of the collar, which had little structure and laid oddly on me.
Item #3: KUT from the Kloth Catherine Boyfriend Jeans – Abelia, $89, Size 22W
I have heard about this brand before and have always heard good things about it, so I was pleasantly surprised to see these jeans included in my box.
Let me tell you this, friends. These jeans fit me like a glove. They were soft and comfortable. They were not super high-waisted, so they sat comfortably on my waist and stomach. They were also a nice straight leg that I can see myself wearing all the time.
I splurged and bought these jeans. I love them and they live up to the hype.
Item #4: Treasure & Bond Crewneck Pullover – Rust Leather, $33.90 (51% off of $69), Size 2X
It seems like that every winter, I am in need of more sweaters, so this sweater was a welcome addition to my closet.
The cut of this sweater is how I would like all my sweaters to be shaped, so there's that. It lays perfectly on me and is super soft and not itchy at all. The color is something I don't have a lot of in my wardrobe and I can see it pairing nicely with a lot of things.
The price was also excellent!
Item #5: STATE Tie Waist Cozy Knit Joggers – Rich Black, $79, Size 3X
Boy do I love a jogger, but an $80 pair is a no for me, dawg.
Don't get me wrong, these were lovely and felt fantastic on, but I can't justify spending that much on joggers. I also was not the biggest fan of the seam that ran down the middle of the leg, which is a detail usually put in slacks.
Item #6: Madewell Drawstring Midi Slip Skirt – Dusty Redwood, $88, Size 22W
I was really excited to get two Madewell items in my Trunk because I really like the aesthetic of Madewell clothes.
Something else I mentioned in my style quiz was that I have one skirt and would like more. Shanita listened. This skirt was very trendy and cute and I really liked it.
I thought it was overpriced for the quality of the item and the amount of wear I would get out of it. On the positive side, I now know that I like the slip skirt style.
Item #7: Madewell Buffalo Check Sweater Coat – Heather Parchment, $129.99 (26% off of $178), Size 2X
This item probably ended up in my Trunk because of the image that I included in my style quiz. I appreciate the inclusion of this jacket, but in retrospect I have something like it and didn't need it.
This coat was wildly out of price range and certain details were not my favorite. I didn't like how the collar laid and it was itchy, I won't lie. The style, pattern and colors were amazing and I thought it fit me really well. It was extremely high quality, just not for me.
Item #8: Vince Camuto Larsina Mule – Black, $99.95, Size 10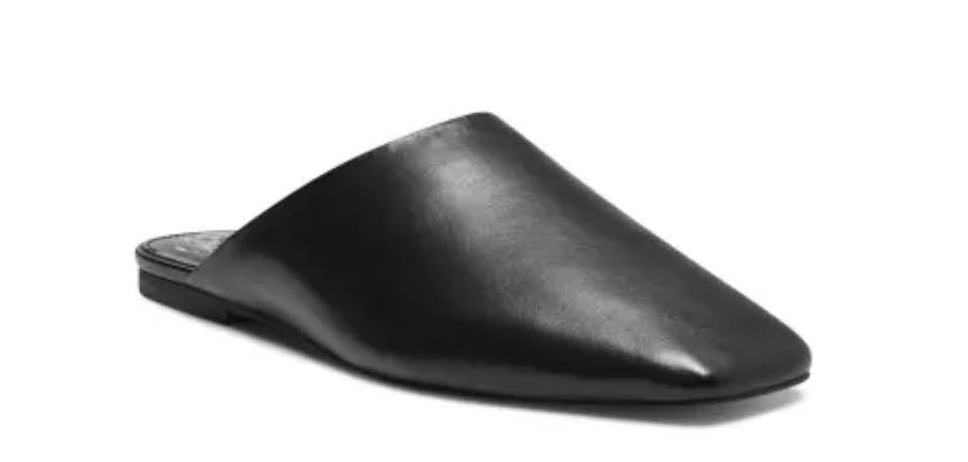 Mules have made a comeback in recent years and I am a fan. Unfortunately, these mules did not fit over the widest part of my foot.
I also wasn't very keen on the shape of the toe. Vince Camuto, however, is a good brand that I was happy to try.
Item #9: Sanctuary V-Neck Sweater – Milk, $89, Size 2X
Another item that I requested was a white sweater. I consider a white sweater a closet staple that I do not currently own.
This sweater felt amazing on. I loved the billowy sleeves and teddy coat type texture. It was also a very crisp, clean white, which was refreshing. I am not a big fan of v-necks these days so that was a deciding factor for me to return it.
Item #10: Franco Sarto Lazer Platform Sneaker – Black Fabric, $98.95, Size 10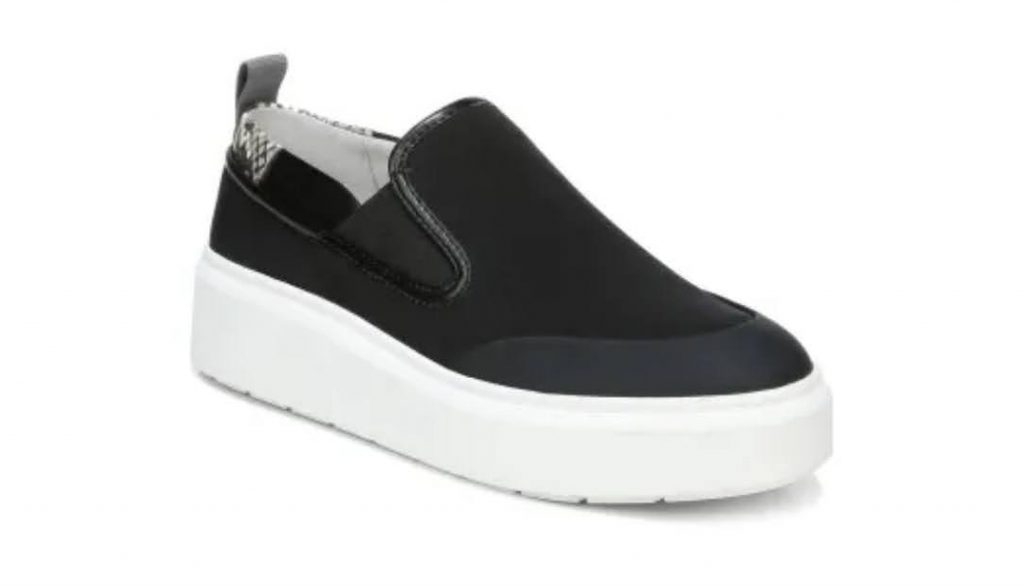 Lastly, Shanita included these creeper style black slip-ons with a snake print detailing on the back.
I liked the overall look of them, but I wasn't the most fond of the snake print. All in all, the leather fabric on the top was not very comfortable on my foot and I felt like I would have needed to size up in these.
---
Trunk Club did not disappoint. I really loved the whole process and am very excited about the pieces that I decided to keep.
The only con that I see is the possibility of the items being too expensive or the items not being your style if your stylist doesn't understand you very well.
The pros to me include trying new brands, shopping at a store that you may not have nearby and getting to try on high quality items.
I will definitely be doing this again and I hope you will give it a try. Once again, if you want to order a box and get $50 for you and for me, click this link.