I see fashion people on the interwebs do wish lists on their Instagram stories and on their YouTube channels all the time and I am sure you have too. Some people do fast fashion lists on the app Shoptagr and others do thrifting wish lists on Pinterest and YouTube. A bunch of people probably keep a list in the notepad on their phones.
For this list, my list, I'm thinking of including things I'm looking for in the thrift, consignment and vintage stores (online and IRL) and things that are ethically made, sustainable, handmade or made by a small business. I'm also going to include brands I want to try even if I don't have my eye on a specific item.
The purpose of this is for me to keep track of things that I want when I go thrifting or am scrolling around on Poshmark, so I am buying with a purpose and to have something that my loved ones can look at for my birthday and holidays. (Am I too old to have a Christmas list? My granny would say no.)
Also, maybe some of you will be interested in checking out the ethical brands that I mention or hitting up the thrift store for everyday items.
Thrifting (online and IRL):
Fashion: brown slacks, two piece suits, skirts, blazers, bell bottoms, overall dress, oxfords, black slip-on shoes, white crew neck fitted sweater, beige chelsea boots, colorful items of all varieties, denim jacket with shearling collar, silver bracelets, sports bras, workout leggings and bike shorts, bras, graphic tees, white button up dress, yellow tinted aviators, braided woven heels, quilted jacket, different color beanies, denim jacket/hoodie combo, solid colored hoodies and crewnecks, platform Mary Janes, platform boots, black denim jacket, different color denim jackets, printed long sleeve tops, tie waist blazer, mesh long sleeve top, strapless bra, blouses, Sanuks, lightwash jeans, cowgirl boots, slides.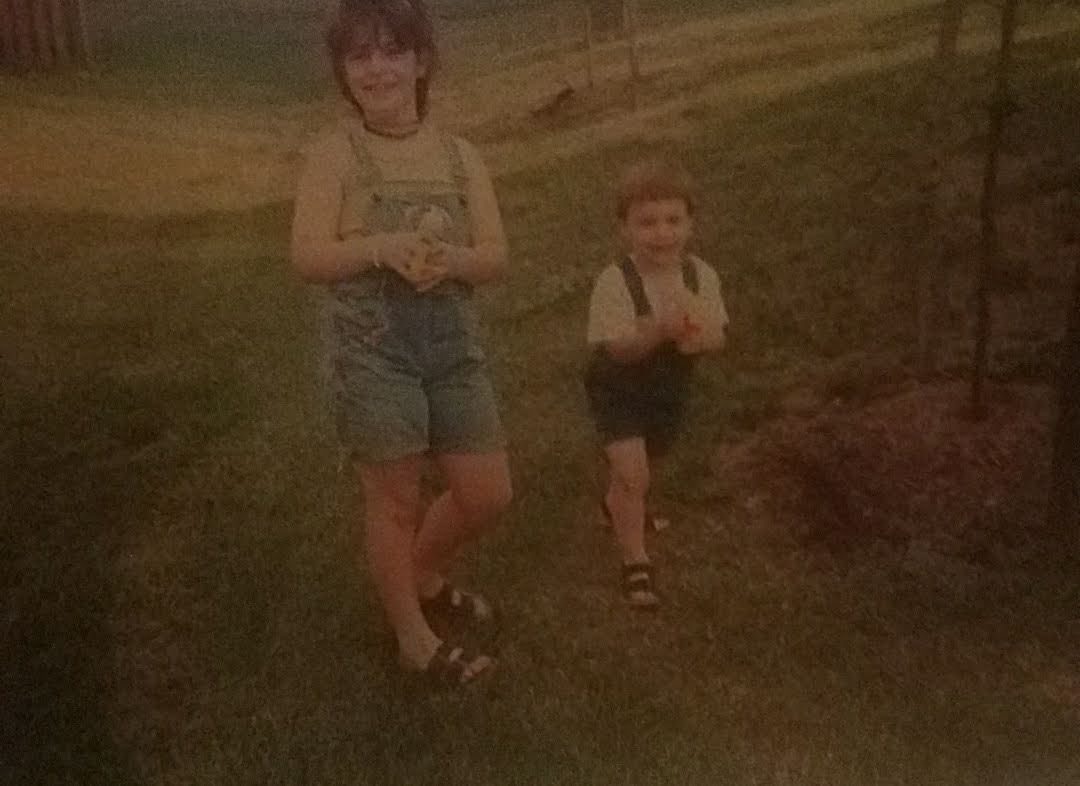 Media & Misc: Jimmy Buffett album, Gilmore Girls: A Year in the Life on DVD, Anne of Green Gables series on DVD, Rocky Horror Picture Show on DVD, Last Podcast on the Left book and merch, trash pincher, Gilmore Girls print, watercolor of Bear, Outkast print, Queen/Freddie Mercury print, bagel cutter, diffuser attachment for our hair dryer, roller skates, standing mixer, desk chair, workout bands, ice cream scoop, Peaky Blinders merch, frame for Harrisonburg print, flat baskets for my basket wall, two tall candle sticks, Moonrise Kingdom on DVD, Criminal Minds merch, Downton Abbey merch, Shameless merch, cushion for my car seat, Harrisonburg vintage sign or wall decor, Harrisonburg t-shirt, desk bike pedals and/or elliptical, juicer, espresso machine, Schitt's Creek merch, Don't Be Culty sweatshirt, This Is Where I Leave You on DVD, The Ref on DVD, Robin Williams print, O'Brother Where Art Thou on DVD, The Burbs on DVD, Money Pit on DVD, My Cousin Vinny on DVD, Stranger Things merch, jibbitz, The Man From Snowy River movies on DVD, metal detector, sand scoop.
Brands: (no specific item)
Jewelry
Air and Anchor
Allie Love Designs
ALV Jewels
Ana Luisa
Automatic Gold
Awe Inspired
Bauble Bar
Bonnie Blackburn
Boss Babe Jewelry
Bracha
Broken English Jewelry
Bryan Anthony
Common Era
Daisy Jewellery
Ear Kit
Eliou
Ellie Vail Jewelry
Gorjana
Harp Designs
Hey Harper
Hey June
Impulse Modern
Irene Neuwirth Jewelry
Jenny Bird
LE Sensor
Linjer
Little Rooms
Local Eclectic
Made by Mary
Maison Miru
Merjuri
Monica Vinader
NEVAH
Petit Moments
Poirier Jewelry
Ready Made Jewelry
Rebs Rainbow Haus
Rellery
Rock and Raw Jewelry
Roop Jewelry
SiiZU
Starling Jewelry
STUDIO CULT
Studs
Tara Chial
Vanessa Mooney
Wolf Circus
ZART
Period Stuff
Thinx
Joyja
The Period Company
REVOL
SoCo Studios
Soft Taco Reusables
Bras & Underwear
Thigh Society
Third Love
Panty Drop
Bombas
Knotty Knickers
Adore Me
Culprit Underwear
Woxer
TomboyX
ARQ
Clothing and Shoes and Bags
11 Honore
Alder Apparel
AllBirds
Alo Yoga
Athletic Propulsion Labs
Away Luggage
Baacal
Baggu
BEIS
Berriez
Big Bud Press
Blundstone
Brandon Blackwood NYC
Bryr Clogs
Camper
Cariuma
Christy Dawn
CISE
Copper Hive Vintage
Copper Union Apparel
COVE USA
Curvy Beach
El Cholo's Kid
Ethical Bodies
Fabrizio Viti
Fashion Brand Company
Fashion to Figure
Femfetti
Fjallraven Hanken
Fun & Funky Boutique (on DePop)
Gumball Poodle
Halara
Henning
Hey Dudes
Hey Mavens
Hippy Feet
Homage Year
HRH Collection
Jennron
JuliesJewelsCorp
Lime Ricki
LØCI
Maguire
Mahil the Label
Maneater Apparel
Meundies
Merry People
Miista
Moonlight Roller Skate Shop
Mosevic Eyewear
Native
Nettle Studios
Never Fully Dressed
Nice Shirt Thanks
Nooworks
Only Child
ooak street dye
OtherWild
Paloma Wool
Patch NYC
Polene Paris
Rachel Antonoff
Reef
Saye
Selkie
Seychelles Shoes
Sheertex
Shiny By Nature
Snag Tights
Storets
Swedish Has Beens
Tamara Males
Telfar
The Boise Babes
The Foldie USA
The Shop Forward
The Sleep Shirt
Thigh Society
Threads 4 Thought
Tu Clothing
Veja
Vessi
Warp & Weft
We Are We Wear
Wild Fang
Wray NYC
Zelie For She
Misc
Bellemere by Mal
BLK & Bold Coffee
Forever Home Friends
Natalie Santoro Art
Oak & Willow
Our Place
Pipe Dream Pottery
Simply Sands Ceramics
Yawning Glory
Creator Merch
A Little Bit Culty
Broma Bakery
Chelcie Lynn
Chris Klemens
Elyse Myers
Fundie Fridays
Libbie Higgins
Tadhg Fleming
The Viral Podcast
I'll update this list as I get these items or think of new things that I would like to get my grimey hands on. If I try out a new brand, I will probably mention it on my Instagram and/or I will recommend it on my Low-Waste Guide.
To all my thrifty friends out there, be on the look out for the goods for me and for goodness sake, someone send this to my granny.