I love when people ask me where to eat. I love it because I feel like folks trust my opinion and I get genuine joy out of sharing my favorite restaurants and other things I love with people I care about.
Awhile back I had the idea of making a spreadsheet of all the restaurants that I love because I was afraid I would forget the names of the restaurants that Logan I went to on our honeymoon in New Zealand. That list turned into a list of all the restuarants I recommend from all over the place. I'm using the word "restaurant" loosely. There are wineries, bars, distilleries and, of course, restaurants on this list.
This post will act as a resource for me to look back and reflect on and use to issue out recommendations. And hopefully, my followers can look here when they are going somewhere new and need to find a good place to eat! Think of this as Guy Fieri's Flavortown website, but with less flames.
I will update this post as I travel and as I eat.
---
New Zealand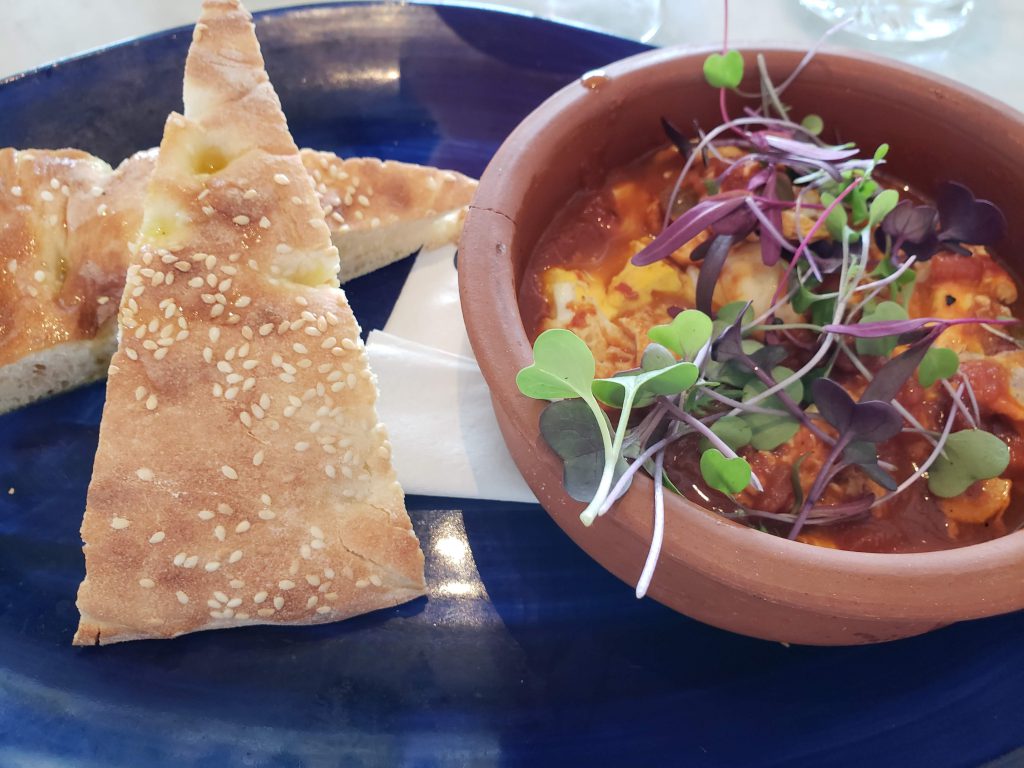 Civil and Naval – 16 London Street, Lyttelton 8082, New Zealand
Devon on the Wharf – 1 Queens Parade Devonport Wharf, Devonport, Auckland 0624, New Zealand (Pictured above.)
Scratch Bakers – 5 Graham Street, Auckland CBD, Auckland 1010, New Zealand
---
United States
Connecticut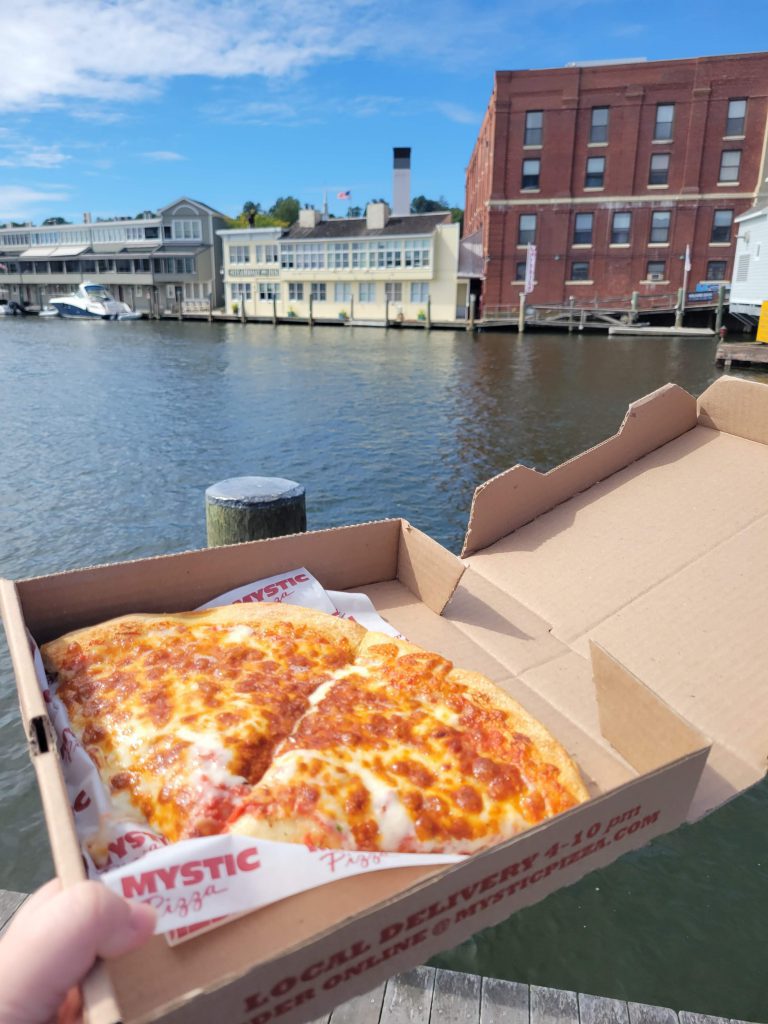 Banh Meee – 126 Ann Uccello St, Hartford, CT 06106
Birdcode Hot Chicken – 120 Park Rd, West Hartford, CT 06119
Bonfire Grille – 186 Hillside Ave, Milford, CT 06460
Brazilian Gula Grill – Food Truck
Brignole Vineyards – 103 Hartford Ave, East Granby, CT 06026
Chan's Street Fusion – at Parkville Market
Craftbird Food Truck – 1044 Main St, Newington, CT 06111
Engine Room – 14 Holmes St, Mystic, CT 06355
Fuego Picante – Food Truck
Harp & Dragon Pub – 130 Main St, Norwich, CT 06360 (Pictured above on the right.)
Harvey's Café & Market – 161 Oakwood Ave, West Hartford, CT 06119
Jefferson Fry Co. – at Parkville Market
Kaliubon Ramen & Sushi – 54 Memorial Rd, West Hartford, CT 06107
Kokomo's Restaurant & Beach Bar – 88 Hartford Ave, Old Lyme, CT 06371
Las Tortas MX – at Parkville Market
Lis Bakeshop – 15 Holmes St, Mystic, CT 06355
Local Burger – 16 Main St, Northampton, MA 01060
Maruichi Japanese Food & Deli – 37 Raymond Rd, West Hartford, CT 06107
Max a Mia Ristorante – 70 E Main St, Avon, CT 06001
Mexicali Cantina Grill – 935 Sullivan Ave, South Windsor, CT 06074
Mystic Pizza – 56 W Main St, Mystic, CT 06355 (Pictured above on the left.)
Parkville Market – 1400 Park St, Hartford, CT 06106
Peking Chinese Restaurant – 146 Broad St A, Windsor, CT 06095
Perkatory Coffee Roasters – 637 New Park Ave, West Hartford, CT 06110
Prai Kitchen – 23 LaSalle Rd, West Hartford, CT 06107
Pure Love Bakery – 136 Simsbury Rd #16, Avon, CT 06001
Rebel Dog Coffee Co. – 393 Farmington Ave, Plainville, CT 06062
Russo's Bakery – 739 Enfield St, Enfield, CT 06082
Saki Restaurant – 54 Hazard Ave, Enfield, CT 06082
Second Poquonock Giant Grinder Shop – 75 Old County Rd, Windsor Locks, CT 06096
Small State Provisions – 637 New Park Ave, West Hartford, CT 06110
Song Restaurant – 74 Lasalle Rd, West Hartford, CT 06107
Stonebridge Restaurant – 50 Daniel St, Milford, CT 06460
Story and Soil Coffee – 387 Capitol Ave, Hartford, CT 06106
The Whole Donut – 920 Enfield St, Enfield, CT 06082
TJ's Longboard Burritos – 3 Turkey Hills Rd #3L, East Granby, CT 06026
Union Street Tavern – 20 Union St, Windsor, CT 06095
Wade's Farm Fresh – 498 Simsbury Rd, Bloomfield, CT 06002
Whole Deli Windsor – 700 Poquonock Ave, Windsor, CT 06095
---
Florida
Pop's Sunset Grill – 112 Circuit Rd, Nokomis, FL 34275
---
Louisiana
Morning Call Coffee Stand – 5101 Canal Blvd, New Orleans, LA 70124
Rivershack Tavern – 3449 River Rd, New Orleans, LA 70121
---
Maryland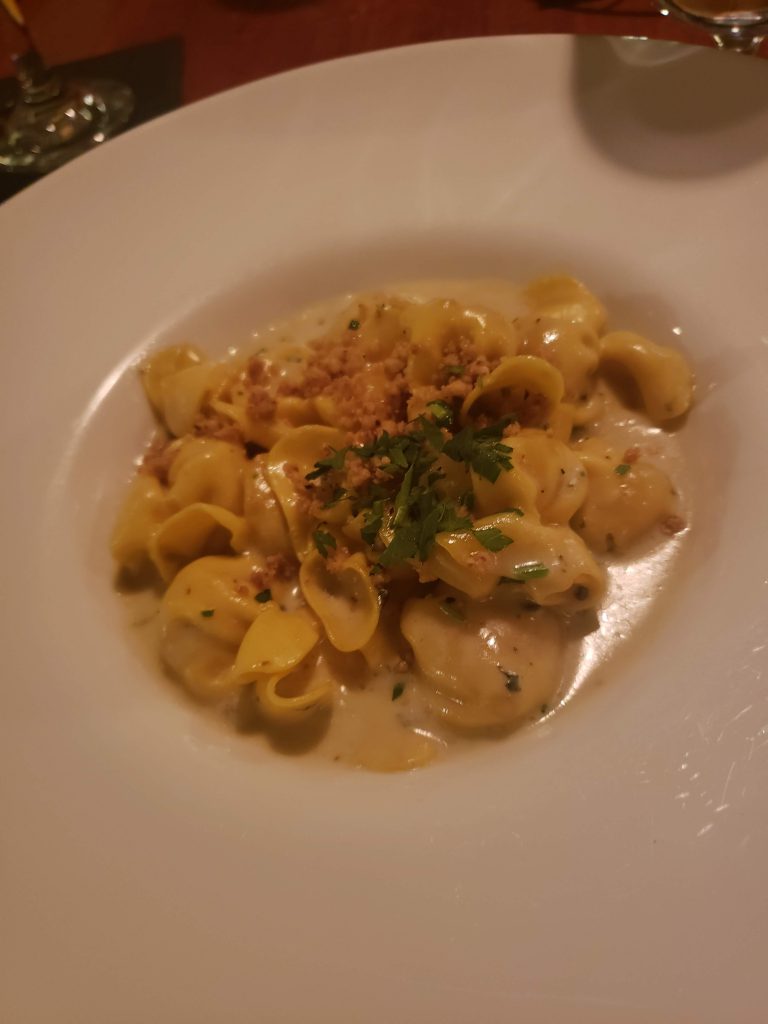 Ava's Pizzeria & Wine Bar – St Michaels – 409 S Talbot St, St Michaels, MD 21663
Barn 34 – 3400 Coastal Hwy, Ocean City, MD 21842
The Blue Crab – 102 S Fremont St, St Michaels, MD 21663
Café Dear Leon – 2929 O'Donnell St, Baltimore, MD 21224
Clavel – 225 W 23rd St, Baltimore, MD 21211
JJ Hoffman's Creamery – 841 S Main St G, Hampstead, MD 21074
Limoncello Restaurant & Wine Bar – 200 S Talbot St, St Michaels, MD 21663 (Pictured above on the left)
LYON RUM // Windon Distilling Company – 605 S Talbot St #6, St Michaels, MD 21663
Rise Up Coffee Roasters – 618 Dover Rd, Easton, MD 21601 (Pictured above on the right.)
Sagamore Spirit Distillery – 301 E Cromwell St, Baltimore, MD 21230
Sumittra Thai Cuisine – 12 E Patrick St, Frederick, MD 21701
Verde Pizza Baltimore – 641 S Montford Ave, Baltimore, MD 21224
---
Massachusetts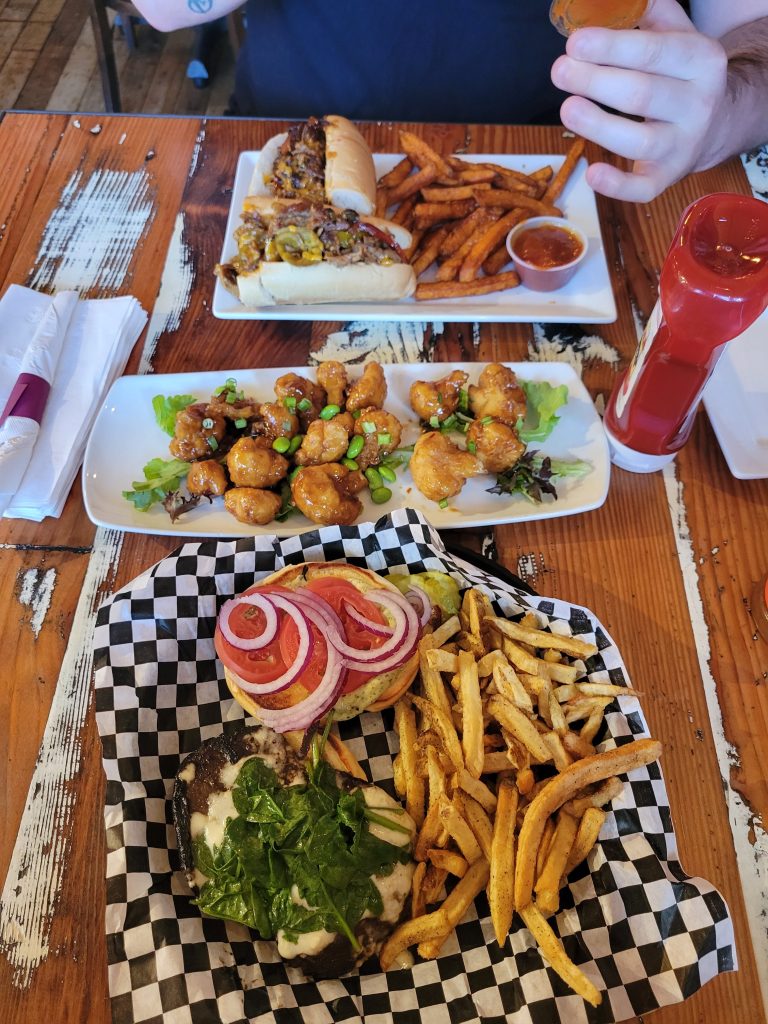 Bread Euphoria – 206 Main St, Haydenville, MA 01039
Cedar's Food Mart & Grill Halal – 405 Armory St, Springfield, MA 01104
Frigo's Gourmet Food – 90 William St, Springfield, MA 01105
Granny's Baking Table – 309 Bridge St, Springfield, MA 01103
Hot Oven Cookies – 1512 Allen St, Springfield, MA 01118
Hot Table – Multiple locations
La Fiorentina Pastry Shop – 883 Main St, Springfield, MA 01103
Liberty's Mediterranean Giant Grinders – 63 Liberty St, Springfield, MA 01103
Munich Haus Restaurant – 13 Center St, Chicopee, MA 01013
Nadim's Downtown Mediterranean Grill – 1390 Main St, Springfield, MA 01103
Nosh Restaurant & Cafe – 1341 Main St, Springfield, MA 01103
Red Rose Pizzeria – 1060 Main St, Springfield, MA 01103
Riff's Joint – 116 Pleasant St, Easthampton, MA 01027 (Pictured above.)
Salerno Pizzeria – 747 Liberty St, Springfield, MA 01104
Shelburne Falls Coffee Roasters – multiple locations
The Place 2 Be – multiple locations (Pictured above.)
Vinh Chau Vietnamese Restaurant – 409 Dickinson St, Springfield, MA 01108
---
North Carolina
Camp Coffee Roasters – 921 Main St, Blowing Rock, NC 28605
The Cardinal – 1711 NC-105, Boone, NC 28607
Jack Brown's Beer & Burger Joint – 800 S Virginia Dare Trail, Kill Devil Hills, NC 27948
---
Oklahoma
Fassler Hall – 421 NW 10th St, Oklahoma City, OK 73103
---
South Carolina
Wahoos Fish House – 3993 US-17 BUS, Murrells Inlet, SC 29576
The Wicked Tuna – 4123 US-17 BUS, Murrells Inlet, SC 29576
---
Texas
Bennu Coffee – 2001 E Martin Luther King Jr Blvd, Austin, TX 78702
---
Virginia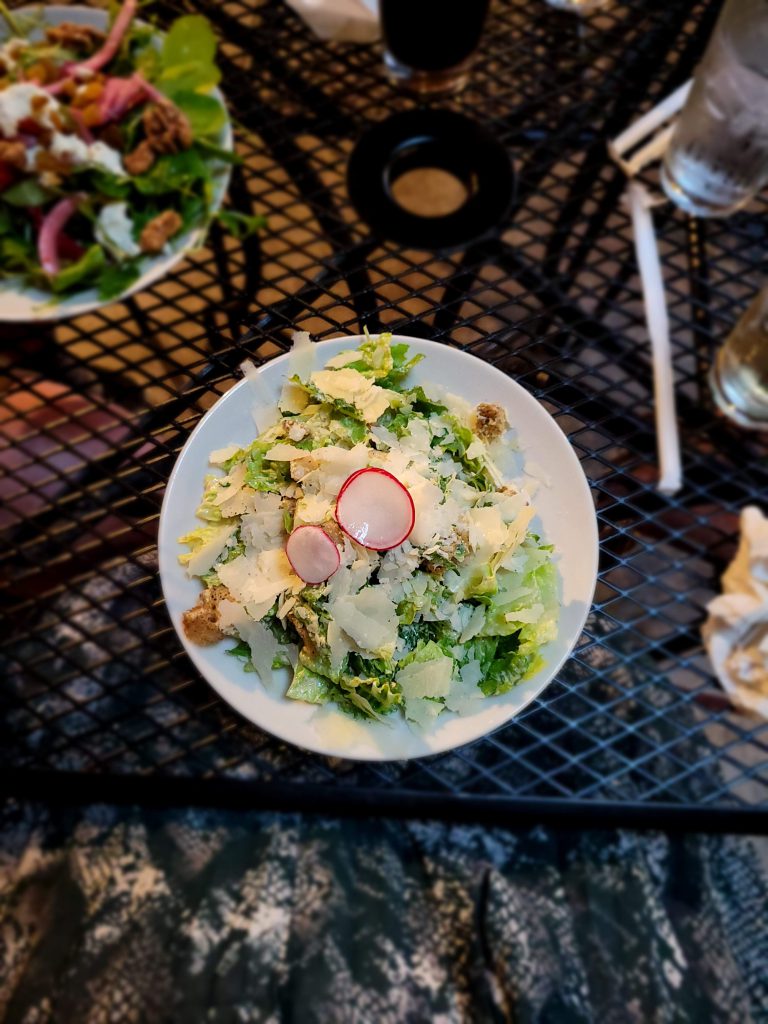 Bella Luna Wood-Fired Pizza – 80 W Water St, Harrisonburg, VA 22801 (Pictured above on the left.)
Billy Jack's Shack – 92 S Main St, Harrisonburg, VA 22801
A Bowl of Good – 831 Mt Clinton Pike, Harrisonburg, VA 22802
Brix & Columns Vineyards – 1501 Dave Berry Rd, McGaheysville, VA 22840
Bro Bears Drive-Thru Coffee – 1141 Berryville Ave, Winchester, VA 22601
Chinatown Restaurant – 1085 Millwood Pike, Winchester, VA 22602
Clementine Café – 153 S Main St, Harrisonburg, VA 22801
Cordial Coffee Co. – 8 S Church St, Berryville, VA 22611
Cork Street Tavern – 8 W Cork St, Winchester, VA 22601
Espresso Bar & Café – 165 N Loudoun St, Winchester, VA 22601
Greenberry's Coffee Co. – Harrisonburg – 400 S High St, Harrisonburg, VA 22801
Hideaway Café – 141 S Loudoun St, Winchester, VA 22601
Jack Brown's Beer & Burger Joint – 80 S Main St, Harrisonburg, VA 22801 (Pictured above on the right.)
Jordan Springs Market BBQ – 741 Jordan Springs Rd, Stephenson, VA 22656
Juan's Mexican Café and Cantina – 561 Bland Blvd, Newport News, VA 23602
Kline's Dairy Bar – 58 E Wolfe St, Harrisonburg, VA 22802; 2425 S Main St, Harrisonburg, VA 22801
Magnolias at the Mill – 198 N 21st St, Purcellville, VA 20132
Mattie's Soft Serve – 121 Gateway Dr, Winchester, VA 22603
More Better Restaurant & Beer Garden – 35246 Harry Byrd Hwy, Round Hill, VA 20141
Mr. J's Bagel & Deli – 1635 E Market St, Harrisonburg, VA 22801
Newtown Baking & Kitchen – 960 W Beverley St, Staunton, VA 24401
Noku Sushi – 1607 Village Market Blvd SE #108, Leesburg, VA 20175
Pizzoco Pizza Parlor – 501 N Loudoun St, Winchester, VA 22601
Pot-O-Pho – 2254 Valley Ave, Winchester, VA 22601
Red Fox Creamery – 146 N Loudoun St, Winchester, VA 22601
Roma Old Town Wood-Fired Pizzeria – 21 N Loudoun St, Winchester, VA 22601
Sakura #16 – 235 Market St, Winchester, VA 22603
Santini's New York Style Deli – Sterling – 46950 Community Plaza, Sterling, VA 20164
Sexi Mexi Burrito Bar – 21 E Boscawen St, Winchester, VA 22601
SideBar – 24 S King St, Leesburg, VA 20175
Skrimp Shack – 419 Gateway Dr #5, Winchester, VA 22603
Taqueria Guadalajara – 1181 Front Royal Pike, Winchester, VA 22602
Thai Winchester I & II – 24 S Loudoun St, Winchester, VA 22601; 2166 S Pleasant Valley Rd, Winchester, VA 22601
The Sweet Elephant Bake Shop – 23 W Main St, Berryville, VA 22611
Veramar Vineyard – 905 Quarry Rd, Berryville, VA 22611
Water Street Grille – 323 Water St, Yorktown, VA 23690
Water Street Kitchen – 2 S Loudoun St, Winchester, VA 22601
---
Washington, DC
Booeymonger – 5252 Wisconsin Ave NW, Washington, DC 20015
Farmers Fishers Bakers – Harbour at The Georgetown Waterfront, 3000 K St NW, Washington, DC 20007
---
West Virginia
Bavarian Brother's Brewing at the Bavarian Inn WV – 164 Shepherd Grade Rd, Shepherdstown, WV 25443
Hamilton's Tavern 1840 – 914 Washington Street, Harper's Ferry, WV 25425