A few weeks ago, I was made aware that the Twilight movie series was on Netflix and for some reason, the first thing I thought about doing was reacting to it on my blog, Buzzfeed style.
(Here are some examples of what I mean by Buzzfeed style: Reaction to 10 Things I Hate About You and Reaction to the Game of Thrones Series Finale. My reactions will be formatted as some sort of hybrid between these two formats from Buzzfeed.)
To start, I should say that I have seen all of the Twilight movies multiple times and I was alive and well during the Twilight craze that swept North America in the mid 2000s to early 2010s. I have only read the last book, "Breaking Dawn," and I read the second half first because I wanted to know what was going to happen in the movie.
I have no interest in reading the rest of the books because I think Stephanie Meyers is not a good writer. Sorry 'bout it.
Nonetheless, Twilight is a cultural phenomenon and I've got thoughts, so why not share them with you. I mean no offense to the Twilight lovers of the world. This is just for funsies.
---
Let's not even joke about it, the soundtrack to these movies is freakin' fantastic. Here is the Twilight soundtrack on Spotify. You should listen to it.
We do not deserve Charlie Swan. Not a one of us.
This movie is a bag of awkward.
Jacob is so much hotter without long hair or maybe just this wig. It's god awful, friends. Esmé's wig isn't all that great either.
The Cullens are rude because they are trying not to eat you, stupid! Stop staring at them.
Why do Americans have an obsession with pointing out when non-American actors don't have the perfect American accent in movies?
The Cullens certainly dress differently than other high school aged people, but not necessarily better. And Rosalie is wearing heels to school. Dead giveaway that she's 104, am I right?
I love Emmett.
Bella must feel hella awkward about her first interaction with the father of her children. Can't wait for that "how did you meet dad" story.
Me to Edward: Look, jerk. I don't smell. How could I? I am soaked in Bath & Body Works body spray. I'm more sparkly than you will ever be, son.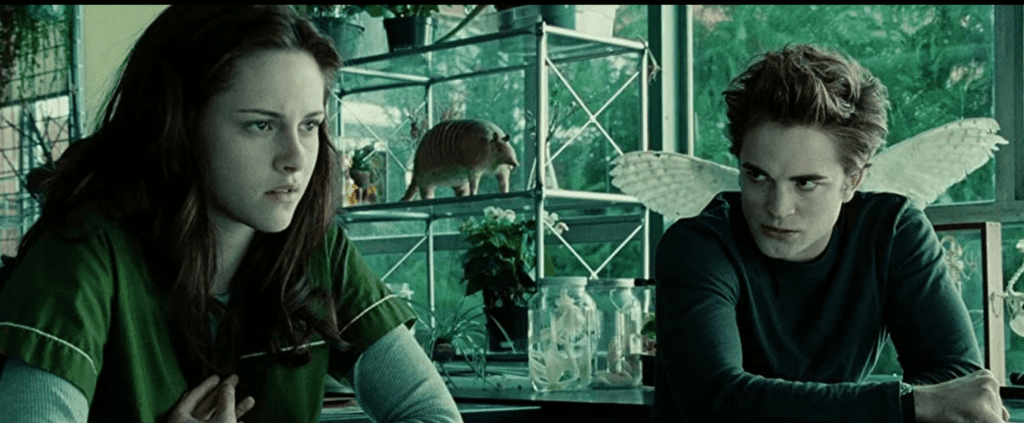 The early 2000's fashion is just too much for me to handle. The low rise jeans are simply an eye sore. A whale tail would have been an accurate touch.
So, does food taste disgusting to the Cullens? Couldn't they just eat really rare meats and call it a day?
These actors either did their own stunts or the budget was so low that the stunt folks are just that bad.
A conversation was had amongst very smart humans about how they could incorporate an apple into this damn story. Subliminal messaging, friends.
So, does Edward have to stay away from Bella when she is on her period? Don't tell me you didn't think of it too.
That scene when Bella is cornered by all those dudes in the parking lot could have been so much freakin' worse.
I am offended by his generalization that all anyone is ever thinking about is money, sex and cats. I'm thinking about dogs, thank you very much.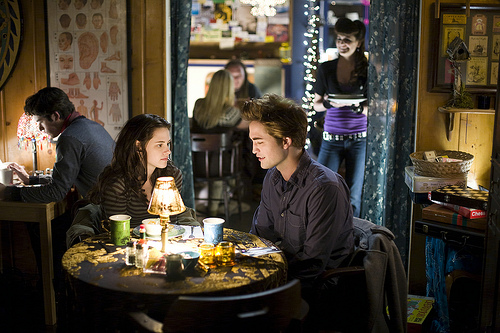 Dr. Cullen has the best self-control ever. That man is around blood all damn day and he is thirsty.
I think I could live in a house like the Cullens. They live in the middle of nowhere, so they could be nakey and sparkley all the time and no one would know.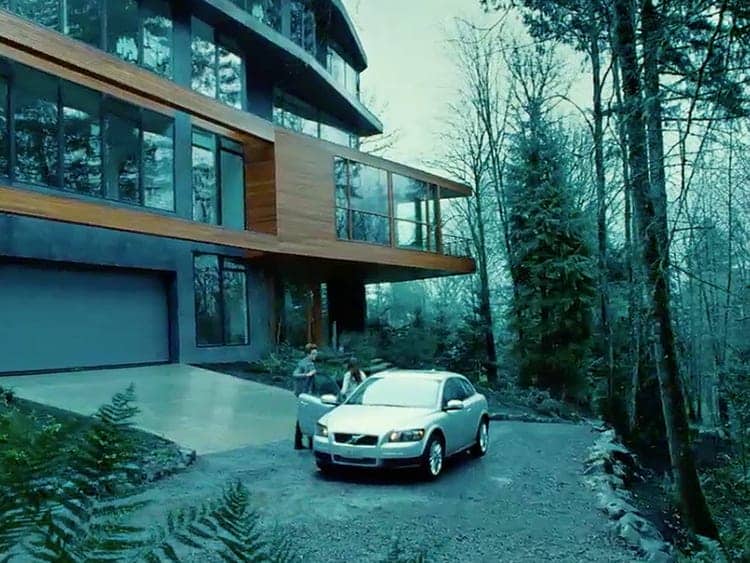 Edward Cullen can wear a damn Ray-ban. Shit.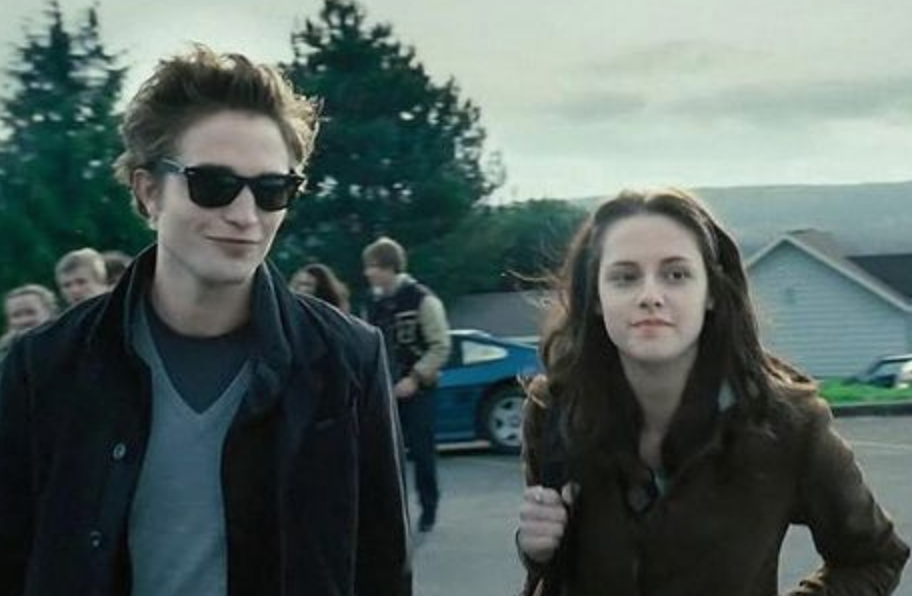 Yes, I do take offense to the Cullens calling themselves vegetarians and yes, Bella's veggie burger and mushroom ravioli sound delish.
The Cullens not only don't have any friends, except other vampires, but they don't have or know any pets. Sad.
Edward watching Bella sleep is hella weird and it makes every thought I've ever had about someone watching me seem a little too possible.
Bella is wearing just underwear and a shirt in this makeout sesh and it always seemed kind of misplaced to me. And Edward slammed into a damn wall and you're telling me my man Charlie didn't hear that?! Lies you tell.
The baseball scene makes me want to try out for the Olympics! Like it gets me pumped! We can thank Muse for that.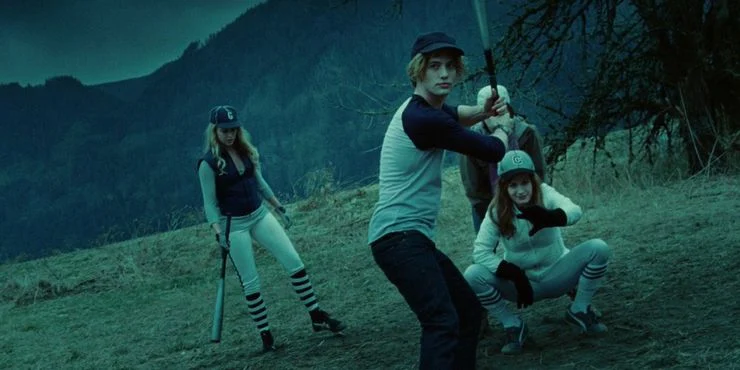 Cam Gigandet is hot in every place and movie except this one. A bad wig kills a hot man vibe once again.
DID SHE NEED TO WEAR THOSE LEGGINGS UNDER HER PROM DRESS? No. It ruins the look. Damn, Bella.
A bunch of my dad's friends want me to break up with my boyfriend? Shut the hell up.
I'm convinced that Anna Kendrick only has big boobs in Twilight. And the scene where Bella makes a gesture about Jessica's boobs is Kristin Stewart shining through. Bella is not that cool or funny.
Why is their prom better than most weddings and every prom I've ever witnessed?
Hot take: Kristin Stewart isn't a bad actor. Bella Swan is a bad character.
---
Twilight is not the best movie ever, but it's certainly not the worst and I enjoyed recording my own commentary in the hopes of making you laugh.
Let me know if you want to watch and react to New Moon!